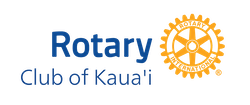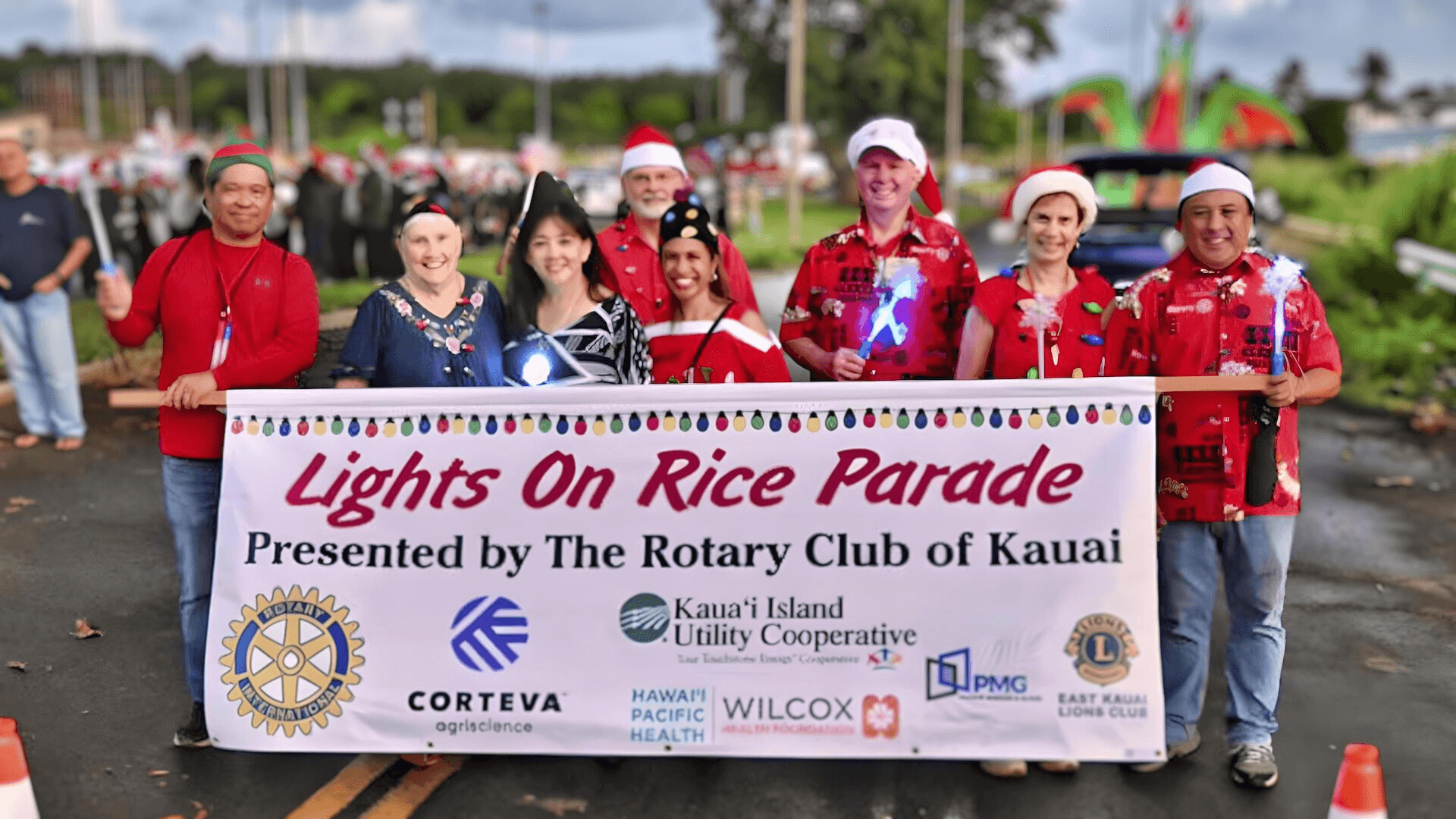 Photo credit: Dennis Fujitmoto, The Garden Island
Welcome to the Lights on Rice Christmas Parade. The parade is held on the first Friday in December each year to welcome the holidays. Rice Street is entirely closed down from 5:30pm just for this bustling annual event!
One of Kauai's largest attractions, a must-see event that you want to bring your whole family to!
Please plan early to place yourself along Rice Street to enjoy. This year's parade has swelled to about 60 units with 3,000 performers!
Now Accepting Applications
Please complete and submit the form below to enter into the parade
After you have successfully submitted the form above and received confirmation on the screen, then you can also make your payment online using the Donate button below.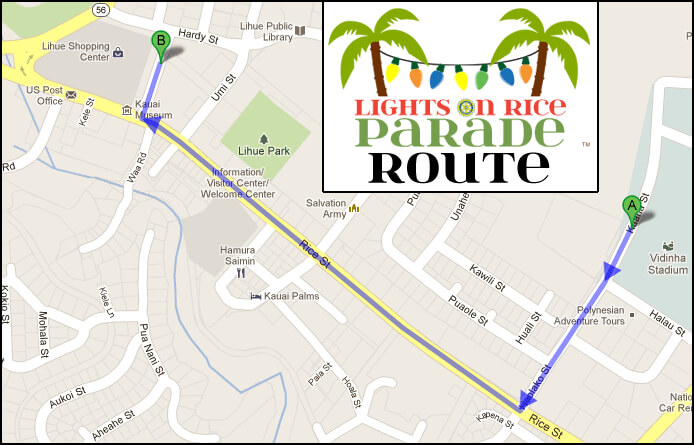 Parade Route on Rice Street from Hoolako Street (ACE hardware) to the County Building in Lihue